It's time to celebrate!
Bring your family and friends.
I'll bring the entertainment.
So let's get started!
An early Mazel Tov!
Your son or daughter will work very hard to reach this special day. (I know…I've been there myself.) Therefore, they deserve an amazing party! Allow me to create a fun, memorable and unique event to help your child celebrate his/her big day. My niche is entertaining at Bar Mitzvah and Bat Mitzvah receptions. From a relaxed, low-key reception to an upscale, high-energy party, you'll receive customized "one-on-one" service. I'll be by you and your child's side every step of the way providing energetic, interactive and fun entertainment throughout your reception. I recognize the different musical tastes of your guests and will make sure that the dance floor is packed with ALL of your family and friends. Accurately reading the crowd allows me to play the appropriate song selection at the right time.  There is no standard playlist…every party has it's own unique song choices catered towards my clients, ensuring that you'll hear everyone's favorite songs throughout the affair.
As your DJ, I'll mix your favorite songs with the hottest hits and the greatest classics to pack the dance floor with guests of all ages.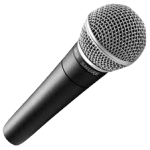 As your MC, I'll interact with your guests, informing them of the reception highlights as well as motivating them to dance.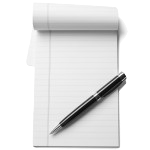 As your Event Planner, I'll work with all of your vendors to produce a high-quality, smooth-flowing and stress-free affair.
Games and Contests
I can conduct games and contests to keep the kids busy and entertained throughout the affair.  The games are focused on the children, but I can  bring in and involve the adults as well.  Instead of playing the traditional games like Coke & Pepsi and Limbo, let's spice things up some new and unique activities.
Fill your room with colorful lighting.
Move and groove with these professionals.
Add life and energy with this cool media screen.
Sweeten and play with these activities.
What My Customers Are Saying
Don't just take it from me, let my customers do the talking! Read more reviews from previous clients on 

.
"Erica's Bat Mitzvah party was wonderful, thanks to your music and the talents of your dancers. The young people enjoyed the songs, dancing and games! I know that the adults appreciated the variety of musical selections. The contests & dances were fun for them, as well. Thank you for working closely with us so that Erica's Bat Mitzvah luncheon was a warm & memorable occasion."
– Leslie, Erica's mom
"Marty and I were thrilled with Dean's Bar Mitzvah evening Our guests raved about "the DJ" that night, and they continue to phone me and compliment the fun atmosphere you created and your skill with the children."
– Orna & Marty, Dean's parents
"Thank you so much for throwing a great party! We had such an amazing time, and compliments are flowing our way in regards to your terrific job. You definitely kept the party flowing. Julia and her friends had a great time all night. The boys loved Alyssa and stayed next to her as she taught them all the dances. This was the best Mitzvah ever! Thank you, thank you, thank you."
– Richard, Julia's dad
"The Bar Mitzvah was a great success and you were fantastic at facilitating the fun, the energy and the great spirits that were felt by everyone, young and old! You are so competent at what you do and NICE…Thanks so much!"
– Louise, Jordan's mom
"Thank you for making Shaina's Bat Mitzvah party a huge success!! You satisfied our every need delivering just what you said and exactly what we wanted. We loved your ideas to make the candle lighting ceremony different than all the others. After, we danced the night away on the filled dance floor. Thanks again for everything."
– Jessica, Shaina's mom
"I have been meaning to email you and thank your for a wonderful job at Matthew's Bar Mitzvah. Matthew was so happy your were his DJ! You made the day that much more special for him! You also had many compliments from my family and guests. It truly was a wonderful party thanks to you!"
– Karen, Matthew's mom
"Thank you SO much for such a wonderful evening Saturday night. We got so many compliments on you & your crew. I think your dancers silver sequin shirts were a big hit! Everything was great. It was such a blur, a whirlwind of an evening. We look forward to working with you again soon! Thanks again!!!"
– Leslie and Jeff, Abbi's parents
"We really appreciate your professionalism, enthusiasm and great way with the kids. Working with you is one of the pleasures of making a Bar Mitzvah! Thanks so much."
– Ellen, Aaron's mom
"You created a fantastic evening for everyone. Please convey our appreciation to your dancers who certainly engaged the kids in an entertaining way. We had a blast. I'm still getting compliments because of you (weeks after the party)."
– Jamie, Rebecca's mom
"Thanks for providing an excellent time at Rhianna's Bat Mitzvah. The kids loved the games and can't stop talking about it. You did an amazing job. Sarah already wants you to DJ for her Bat Mitzvah which is 3 years away."
– Lisa, Rhianna's mom
"Marshall and I wanted to thank you for everything you did Saturday night. Several of our guests' comments to us that you were great. We agree. You helped make our night special."
– Lynn and Marshall, Jacob's parents
"Thanks for your wonderful mc'ing and dj expertise at Sarah's bat mitzvah last weekend. People are still talking about the fun time they had that night. Thanks again!"
– Maura, Sarah's mom
Everything looks and sounds great. How do I book you as my DJ?
It's simple! Click the link to fill out the form below. Then we'll schedule a meeting to discuss the basics of your child's upcoming Bar/Bat Mitzvah party.
Request more information now!
Get in touch
410.299.8069
Mike@DJMikeOnTheMic.com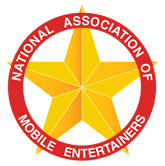 Enter your party's date
so we can schedule a meeting to discuss your affair.