I can't be a DJ without mentioning music…
songs and growing in my music database including, but not limited to, big band, "oldies but goodies," motown, R&B, disco, funk, classic rock, awesome 80s, ultimate 90s, pop, dance, alternative, rock, rap, hip hop, country, Jewish, latin, today's hottest hits, tomorrow's #1 tunes and so much more!
Need help choosing some songs? Relax. During the planning stages, we'll work together to find the right mix of music to ensure that everybody feels included.
Make requests before you party 24/7. Create 
 Must Play, 

 Play If Possible and 

 Do Not Play lists while searching my music library.  FYI, if a song's title has (PO) or +, there is lyrical content warning.  The songs listed below include a majority of my music database, but not every song.
Get in touch
410.299.8069
Mike@DJMikeOnTheMic.com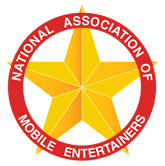 Enter your party's date
so we can schedule a meeting to discuss your affair.