Congratulations…you're engaged!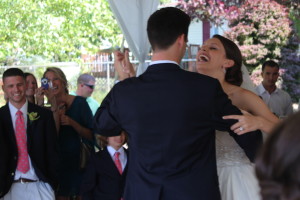 Allow me to create a beautiful, classy, modern, unique and fun celebration for you and your fiancé because my objective is the same as yours…to make sure that everyone leaves smiling!
I strive to foster personal relationships with my clients. Everyone is different, therefore I'll make sure that your wedding reflects your own personalities and styles.  
Whether your wedding reception is an intimate and relaxed affair or an upscale, high-energy party, you'll receive the customized "one-on-one" service you deserve. By your side every step of the way, my approach is traditional, yet innovative and fresh, not cookie cutter.
I'll provide unlimited phone, email and personal consultations; a professional mobile sound system with wireless microphone; detailed online planning tools for reception highlights; customized online music request lists; and non-stop music.
As your DJ,
I'll mix your
favorite songs
 with the hottest hits and the greatest classics to pack the dance floor with guests of all ages.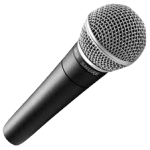 As your MC, I'll develop a connection with your guests so they are informed of the reception highlights, involved in the party and motivated to dance.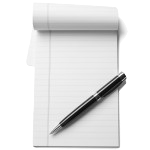 As your Event Coordinator,
I'll work with all of your vendors to produce a high-quality, smooth-flowing and stress-free affair.
I can provide music and lighting for your ceremony, cocktail hour and reception.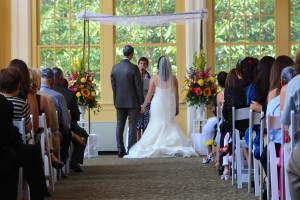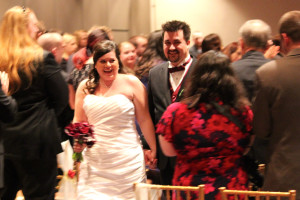 Prior to the ceremony, your guests will hear music while waiting for the processional. During the cocktail hour, you'll socialize and sway to the beat of your favorite songs played at a reasonable volume. Customized music will quietly be heard during the meal.  Then I'll raise the volume (but not too loud) so your family and friends can fill the dance floor.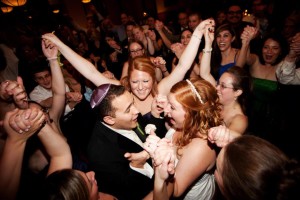 As a "Member of the Tribe," I understand the traditional Jewish wedding rituals and have entertained newlyweds, their families and friends at Reform, Conservative, Orthodox and Interfaith weddings. I'll help you include all the customs you want, while respecting your families beliefs.  I have a collection of Jewish, Israeli and Klezmer music.
I support marriage equality and equal rights for everyone. I have provided music and entertainment for same-sex civil unions, commitment ceremonies and weddings since 2004. You will feel comfortable discussing your wedding plans and confident that your relationship will be welcomed and celebrated.
If you and your families are religious and keeping to tradition (or using your own interpretations) or a large number of the guests have different backgrounds, nationalities, customs and/or religions; I can bring everyone together to take part in the festivities.  They will not only take part in these moments, but will really enjoy every minute the newest wedding couple!
What My Customers Are Saying
Don't just take it from me, let my customers do the talking!  Read reviews below and check out more on 

.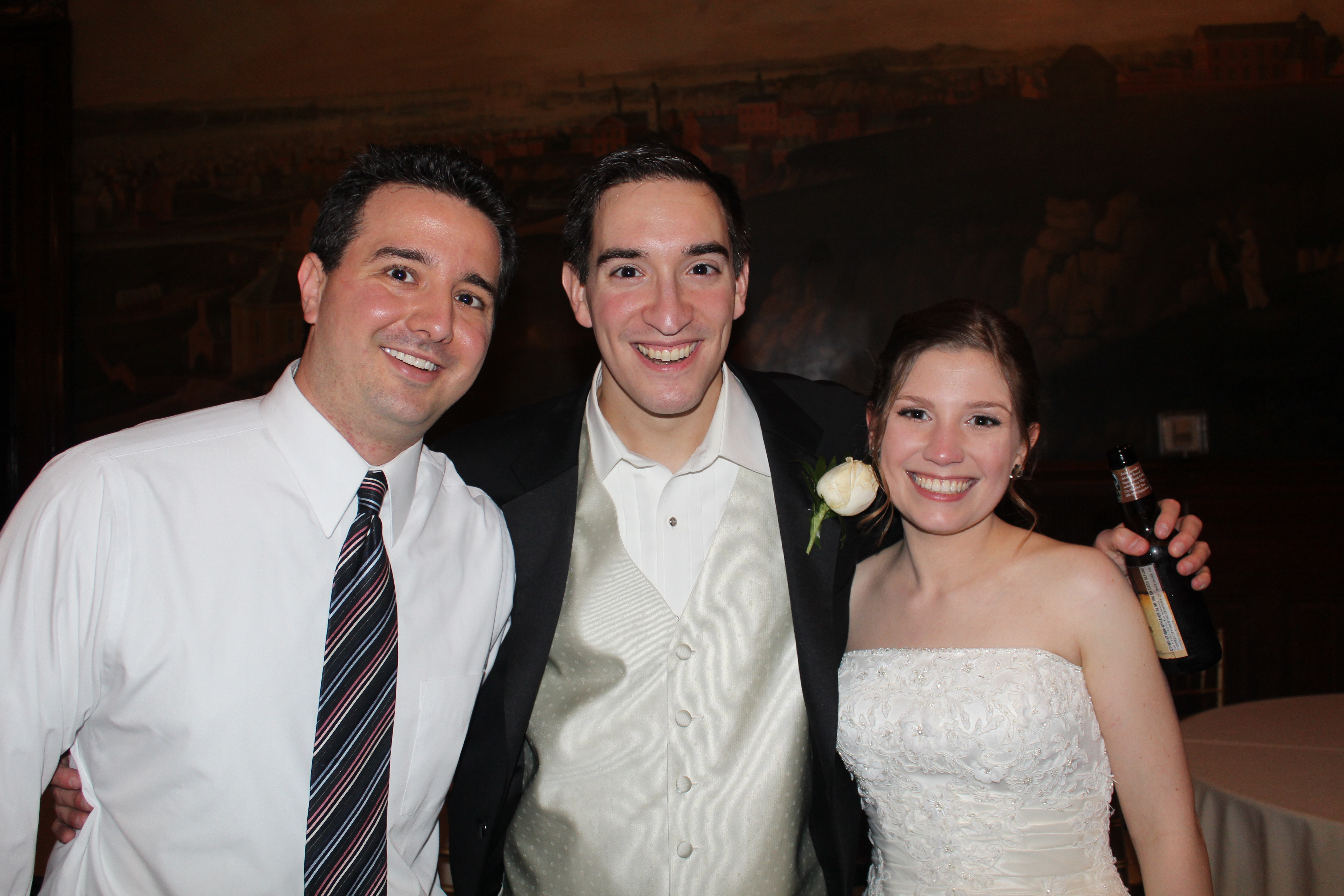 We interviewed many DJ's before settling on Mike. In making the final decision to work with Mike, we were swayed by his personal attention to detail and enthusiasm and energy towards making the music and atmosphere at our wedding exactly the way we wanted it to be. Mike met with us twice to review all the areas of our ceremony and reception and planned out the strategy of what he would play at each specific time of the wedding. Because we had our entire wedding (ceremony and reception) at the belvedere hotel, Mike was able to bring two different sets of equipment to play at both portions of the wedding. (Read more…)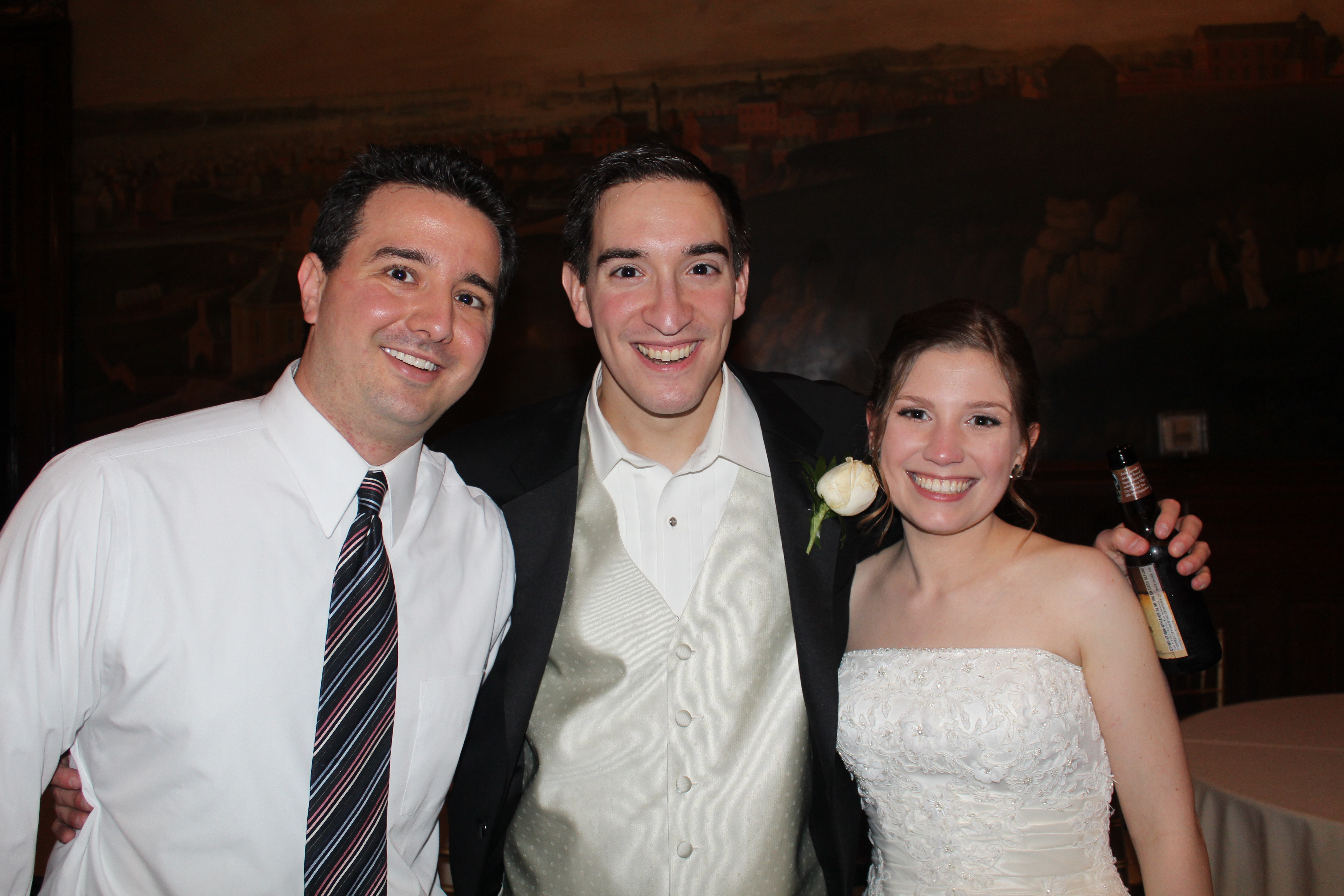 (continued…) Mike was great to work with, engaging the guests so that they would dance, noticing when things were getting slower, and immediately playing music that brought people right back to the dance floor. He even let the groom use his DJ equipment and be the DJ for a song!!! Mike was the perfect DJ for us, as he brought excitement and passion to our wedding and made it a incredibly fun time for all of our guests. I would highly recommend mike to anyone looking for a DJ who will give you the personal service, commitment and attention to detail you need and deserve for your big day.
– Chantelle and Joel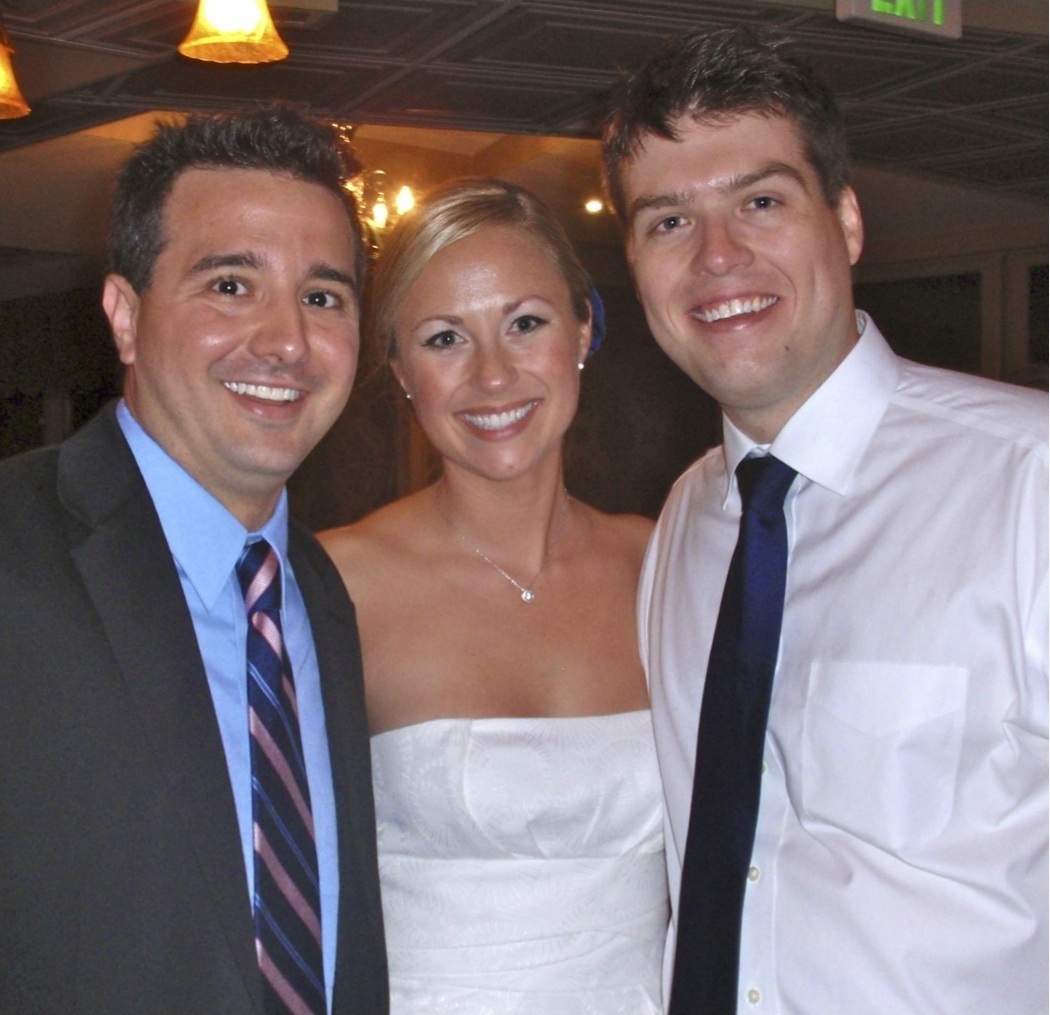 Mike is the best! He is involved with the entire process from start to finish. He helps coordinate your time line, offers suggestions for music and makes sure everyone is having a good time throughout the night. He works well with other vendors ensuring that your day is perfect. I gave Mike a list of a few songs I wanted played but trusted him to read the crowd and figure out the rest. He did a great job – our dance floor was full the entire night and we received a lot of compliments about him later.
– Angie and Jason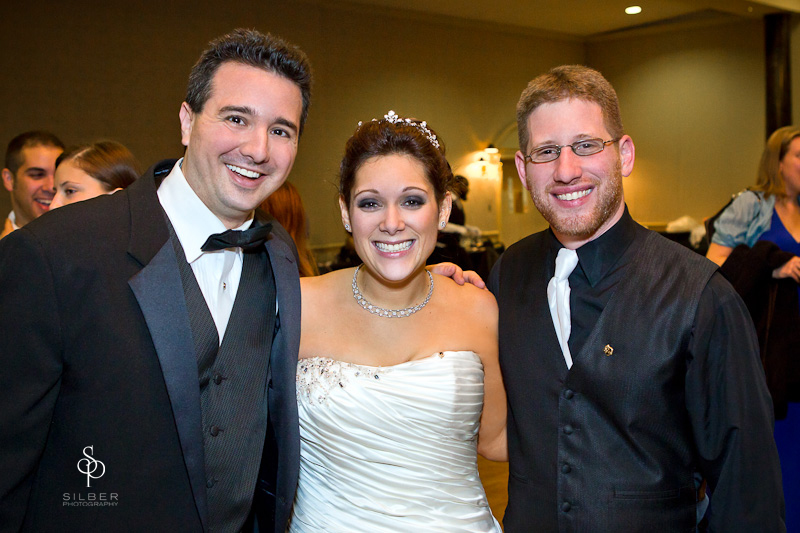 Michael Pachino is amazing!!! We have him a spread sheet with about 100 different songs and when to play each song. He was able to get almost all of the songs in and made sure that no one was sitting down the entire time! He is so nice to work with and will accomidate any thing that you need. All of our guest said what a wonderful job he did. We can't wait until we have another function when we will be needing music. DJ Mike on the Mic will be our go to guy!!
– Davina and Micah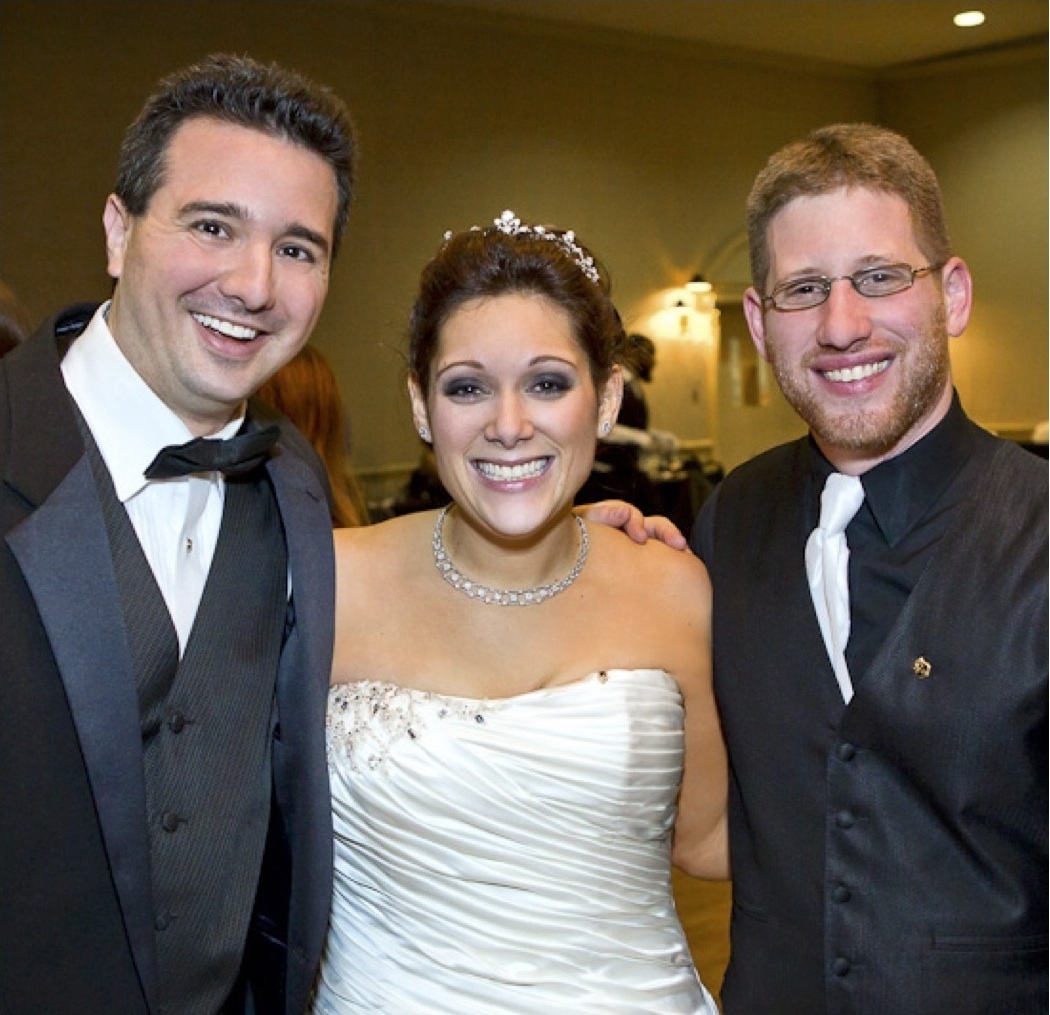 Michael was the most professional and helpful DJ I have ever worked with. Between the two meetings that we had at our house, promptly answering the plethora of e-mails that I would send him over the course of the year and then the wedding reception itself, I would highly recommend anyone looking to hire a DJ for any event to hire Michael. All of our friends, and even the catering staff, came up to me at the end of the night to say it was the most fun wedding/party they had ever been to.
– Micah and Davina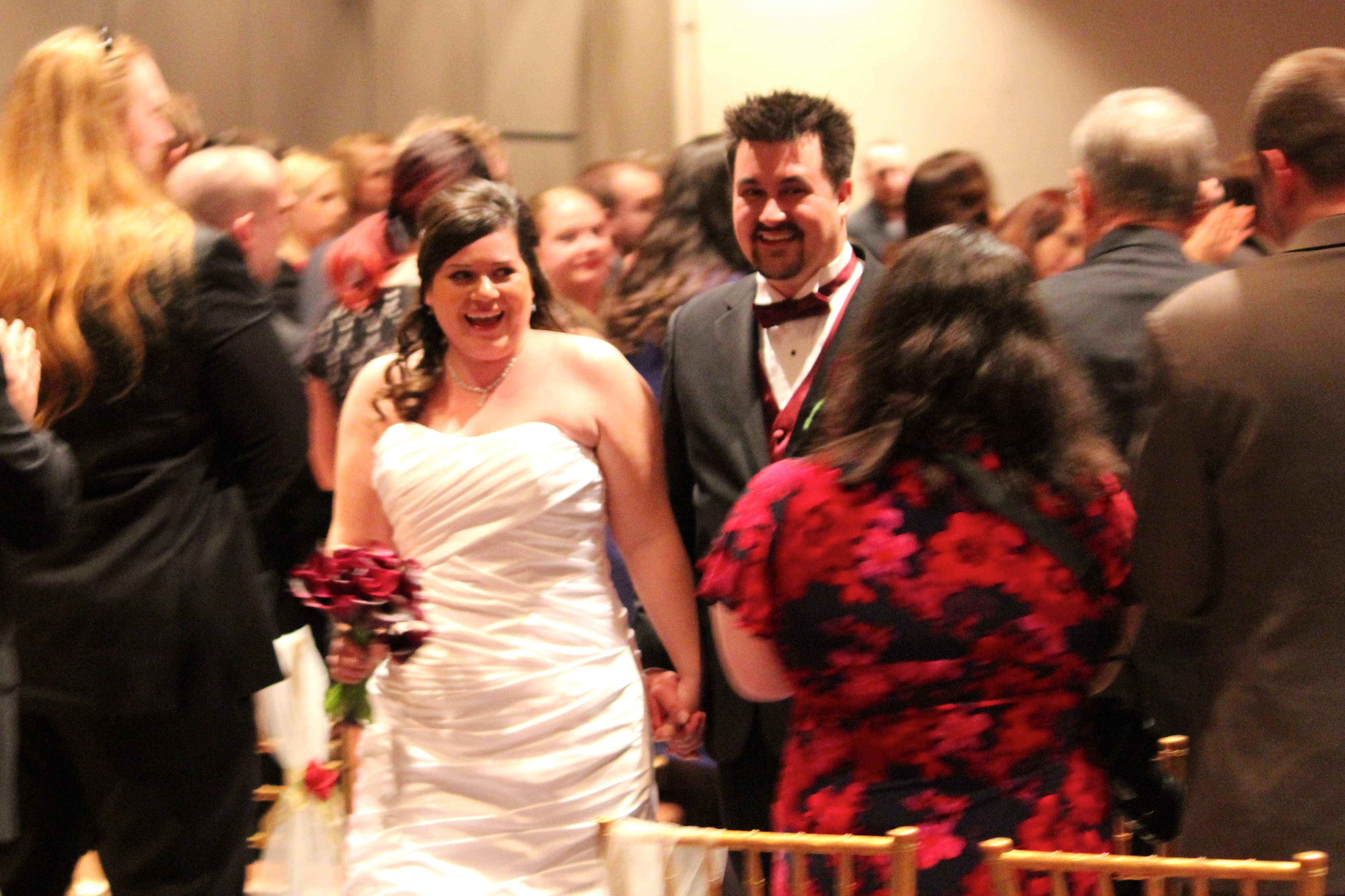 Mike was Amazing! We got married last weekend. He traveled down to Annapolis for us and seriously made the party! We had people dancing at every possible moment of the wedding. He is fun and very personable. He is very responsive to every question that we had and was great when responding to guests at the wedding as well. He planned out our timeline to make sure that the evening went smoothly. There wasn't any little bump at all during the ceremony or reception. Simply put, you can't go wrong!!
– Lauren and Jake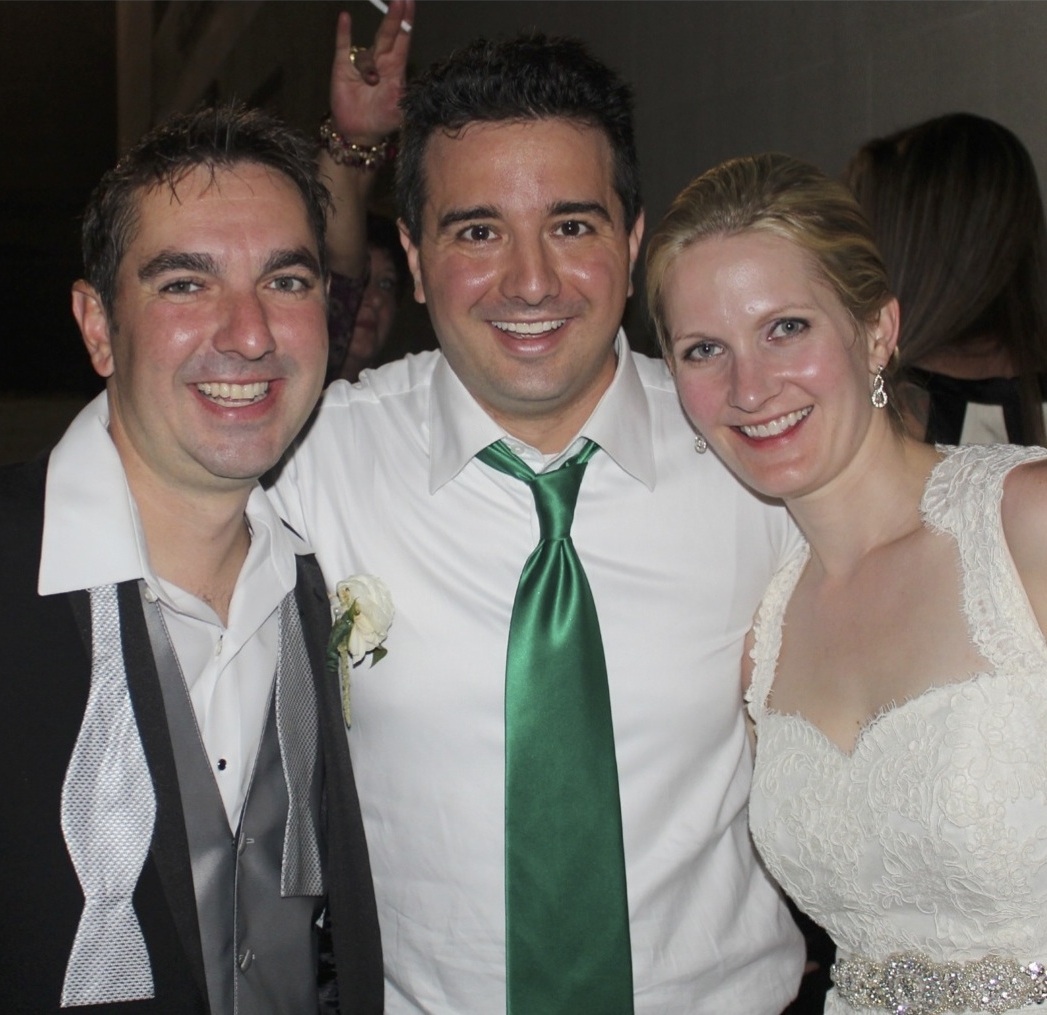 Mike was thorough in meeting us and understanding what we wanted in a dj. He was easy to talk to and very professional. Mike did the sound and music for our ceremony, cocktail hour, dinner & reception. In all facets he exceeded any expectations we had–and they were high to begin with. He transitioned from a polka to a modern dance song seamlessly. We heard all of the special songs we had requested in advance and none of the songs on our "do not play." The guests were happy with his attentiveness to their requests. Those that were musicians or djs themselves all complimented us on Mike.
– Jen and Bob
From the 1st meeting Mike was so easy to work with and very accomodating.  Now that the wedding is over I have no regrets spending a little more than I had 1st planned on for the dj. He was so professional, accomodated all of our requests and offered helpful suggestions along the way. We had a large bridal party. He made sure everyone was present and lined up and had everything under control. He made sure we followed the time line and kept everything flowing nicely. I would HIGHLY recommend working with him. This is a true case of "you get what you pay for".
– Lucie and Ricky
Everything looks and sounds great. How do I book you as my DJ?
It's simple! Fill out the form below. Then we'll schedule a meeting to discuss the basics of your upcoming wedding. Request more information now!
Enter your party's date
so we can schedule a meeting to discuss the basics of your affair.